Antiques/Auctions
stores, galleries,...
Attractions
landmarks,...
Automotive
Dealers, Repair, ...
Classifieds
Items, cars, boats, ...
Community
Libraries, Religion, ...
Computers/Internet
Computer Stores, ...
Education/Instruction
Adult Ed., Colleges, ...
Employment
Jobs, Placement Serv., ...
Entertainment/Arts
Nightclubs, Movies, ...
Food/Dining
Catering, Restaurants, ...
Health/Medicine
Fitness, Pharmacies, ...
Home/Garden
Nurseries, Utilities, ...
Legal/Financial
Insurance, Law Firms, ...
Shopping/Services
Pets, Flowers, Jewelry ...
Personal Care
Hair Care, Nail Salons, ...
Real Estate
Agents, Homes, ...
Recreation/Sports
Golf, Hobbies, Parks, ...
Travel/Transportation
Taxis, Travel Agents, ...
JMF Computer Services, Inc.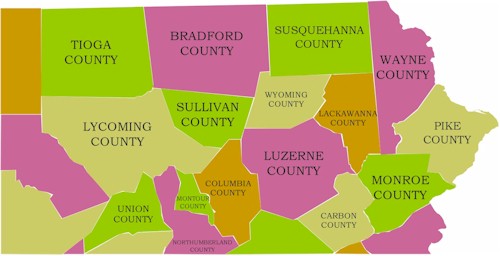 *Serving the following counties in NE Pennsylvania and the
world over the internet!